MOVING FORWARD TOGETHER
It's been a difficult year, and you've most certainly endured many challenges. Through it all, you've been our inspiration.

Now it's our turn to help you move your operations forward. EQUIPPED brings you real insight and solutions to help you tackle common industry concerns. Hear from your industry peers who've been there, overcame, and are sharing their stories—including (but not limited to) how the right kitchen equipment can play a key role in accelerating success in a changing marketplace.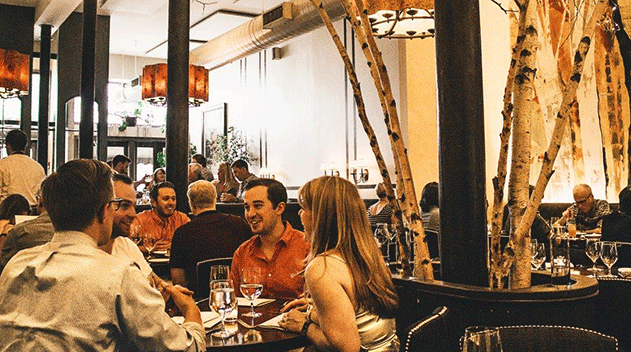 Fork Restaurant in Philadelphia, PA
Serviceability & Support - Owner/Operator Ellen Yin
As a founder and co-owner of High Street Hospitality Group, including Fork Restaurant and a.kitchen and a.bar in Philadelphia and High Street on Market, High Street on Hudson, and High Street Provisions in New York, Ellen Yin has experienced every aspect of restaurant opening and operations. When it comes to service and support, Ellen's restaurant operations are dependent on solid business planning that includes:
Restaurant Staff – assemble a strong team that allows you to set the tone for expectations and professional standards.
Equipment Selection – consider energy efficiency, warranties, and maintenance support, as well as cost, for building out your kitchen.

Training

– conduct walkthroughs with staff so they understand and have the proper respect for equipment and its correct operation.

Service Providers

– use experts recommended by the manufacturer as these are the ones they trust to maintain their equipment.
Maintenance – initiate a quarterly maintenance program to help keep equipment operating correctly and prevent costly issues.
Ellen's advice is that knowing when to call in a repair person is really important to a business's success. Instead of always doing it yourself, she feels expert support helps maintain product warranties, as well as heads off any additional potential future repairs or equipment downtime.

" I've learned that it's really important that your repair people are your partners because you really have to trust them."
- Ellen Yin, High Street Hospitality